Australia is one of the most popular destinations for international students seeking a world-class education experience - and Australia has alumni from every corner of the globe.

More than 2.5 million international students have studied in Australia over the last fifty years. With an estimated 500,000 Australian alumni currently in China, and over 180,000 Chinese international students enrolled in Australian institutions in 2017 alone, the community of talented returnees is set to rapidly increase.
In April 2016 the then Minister for Foreign Affairs the Hon Julie Bishop MP launched the Australia Global Alumni Engagement Strategy 2016 – 2020. The Global Strategy seeks to mobilise, connect and celebrate Australian alumni.
In 2018 the Australian Embassy released the 'Australia Global China Strategy 2018 – 2020', which implements Australia's Global Alumni Strategy in China.
The success of this strategy will complement the existing alumni engagement initiatives of Australian universities, government departments, businesses, stakeholder and alumni groups, and encourage greater coordination and cooperation.
We encourage all alumni to register themselves on the Australia Global Alumni website: www.globalalumni.gov.au. If you are part of the Australia Global Alumni community, you have exclusive access to the 'members only' section of this website. It features communities of practice dedicated to different discussion topics, events, professional development opportunities and more.
Alumni will also be able to:

recruit fellow-alumni for projects and collaborations
connect with other researchers
develop plans for their own alumni association, or find an association to join
read alumni success stories, perspectives, and ideas.
For the latest news and activities in alumni engagement in China, follow us on LinkedIn: https://www.linkedin.com/showcase/australia-global-alumni-china/, or scan the QR code: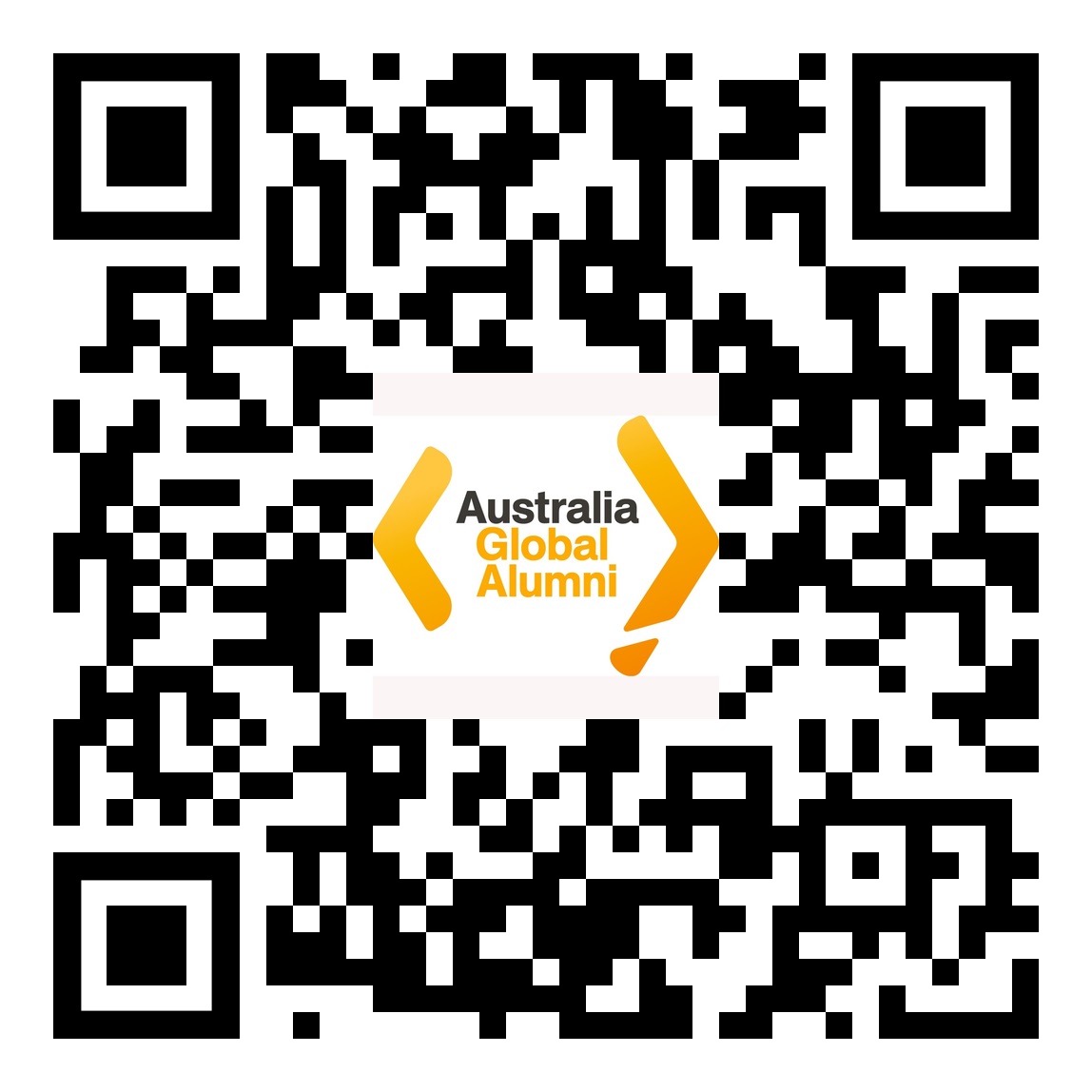 Australia China Alumni Association South China Branch
The Australia China Alumni Association (ACAA) South China Branch was launched on 16 July 2009, following a merger between the ACAA and the Australian Alumni South China group. The branch, based in Guangzhou, is supported by an active and enthusiastic committee and a part-time Director of Development. For registration, please visit this website http://austchinaalumni.org.cn/
Australian Chamber of Commerce South China
Australian Chamber of Commerce South China was formed to promote, develop and expand business relations between Australia and China. It is a forum to enable its members to exchange information on business opportunities within the south China region. https://southchina.austcham.org/
Australia China Youth Association
The Australia-China Youth Association focuses chiefly on young people between 18 and 24. ACYA's broad mandate is to promote greater engagement between young Chinese and young Australians and is one of four initiatives under the 'ACYA Group' umbrella. http://www.acya.org.au